Duccio's Wine
The Foundation's first initiative stems from the desire to remember Duccio in a happy and festive way, as he certainly would have wanted; and it is also an opportunity to support the Foundation and its future activities.
In collaboration with an excellent winery in Valpolicella, we had a special souvenir package made: two wines from Verona, an Amarone della Valpolicella and a Valpolicella Ripasso, which often accompanied Duccio during the many occasions he spent with family and friends, with a label and in a wooden box signed by Duccio.
Two wines to drink in company and to share, remembering and smiling.
It is currently only available in Italy and in many European countries for an offering to the Foundation and its activities.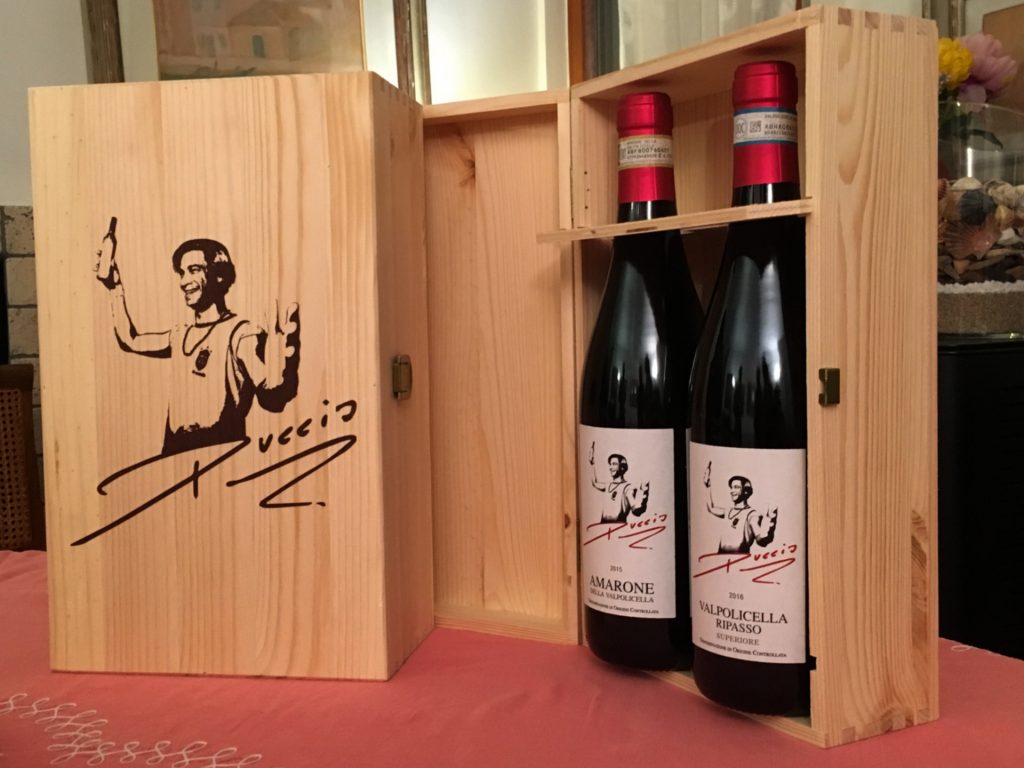 To receive more information and all the details of this initiative write an email to: fondazioneduccio@gmail.com